Get Free Months by Translation
Translate My IP Hide into your native language to get 3 free months. My IP Hide has only about 900 words to be translated. It won't take too much time to finish it. If your translation is OK, we will give you 3-month license for free. Here is the process of translation.
Please confirm that your language is NOT yet listed below.
Download the official English language file English.ts.
Unzip and rename English.ts to your language. We use French.ts for example.
Use Qt Linguist to translate French.ts.
Please send us the file French.ts after you finish the translation.
* The .ts file is the source file of translation. You can modify it by Qt Linguist.
* The .qm file is the released file. You can directly use it. Just put it in the language folder of My IP Hide.
Start to Translate
(1) Set the target language and country for language file.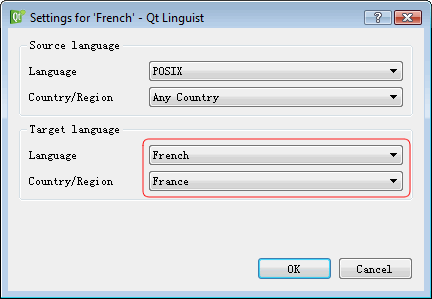 (2) Start to translate the words. Press Ctrl+Enter when you finish one item.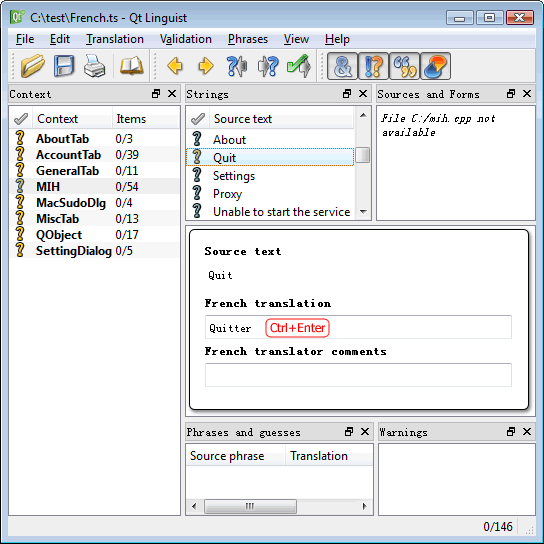 (3) Here are some things that you should note.
Don't translate the App name My IP Hide. Just copy it into your translation.
Some items have the word %1, such as expired on %1. It doesn't mean "one percent". It's a symbol which will be changed in the runtime, such as expired on 2013-7-2.
If you don't have a green tick () when finish one item, it means there is a warning in the right bottom of Qt Linguist.
Test Your Translation
(1) Click the Qt Linguist menu File > Release.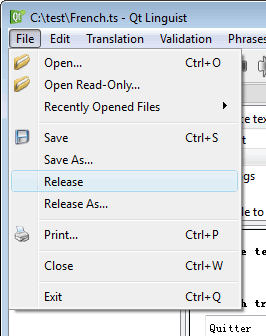 (2) You will get a file French.qm in the same folder of French.ts.
Put French.qm into the language folder of My IP Hide directory.
In Windows it's usually C:\Program Files\Didsoft\My IP Hide\language\
(3) Launch My IP Hide and select French in its setting dialog.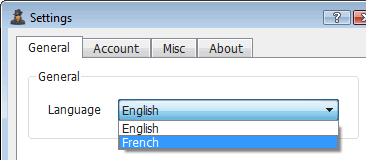 (4) Now you can see the translation result.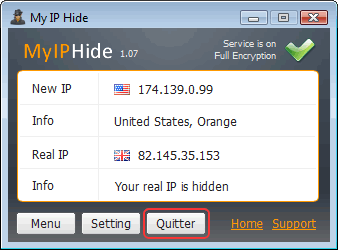 (5) The released file French.qm is just for your test. We don't need it. When you finish the translation, please send the source file of your translation (French.ts) to us.